Ask the Advocate July 2020 Tax News
July 2020 filing season is underway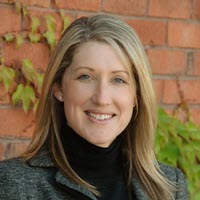 Susan Maples, CPA
Taxpayers' Rights Advocate
Follow me on Twitter
@FTBAdvocate
July is here which means the initial filing deadline for the 2020 filing season is now two weeks away. FTB is ready for your returns; our Filing Division is fully staffed and will be processing returns, credits and payments in a timely manner. You can expect refunds to go out as quickly as they have in prior years, especially when someone e-files.
FTB will begin sending out current year tax notices based on filed 2019 returns once all payments and credits have been processed. Because we are off to a later start this year, Notices of Tax Return Change (NTRC) with balances due and Statements of Tax Due for the 2019 tax year will start going out in August instead of May as in prior years.
Not having as long a break this year between the first and second part of filing season may present some challenges, but FTB is working hard to ensure as smooth a filing season for you as possible. Our contact centers will be there to answer your calls and resolve any issues or problems that come up, and if there are problems which cannot be resolved through the normal channels, my staff and I will be here to help.
One problem taxpayers face every year is that some are not being able to pay a balance due when a return is filed or after receiving a notice. When someone finds themselves in these circumstances, it is always best to file timely and pay as much of the balance due as possible, to reduce penalties and interest. Another good step to take after filing is to consider a payment plan, more commonly known as an installment agreement (IA). This allows a taxpayer to make monthly payments if they are unable to pay a balance in full and can also help someone avoid the involuntary collection process.
If you have been following FTB's COVID-19 Tax Relief and Assistance FAQ you may have seen that FTB has temporarily suspended a number of collection activities through July 15, 2020 and has granted extensions to taxpayers whose financial hardship was scheduled to expire. We have also been working with taxpayers who are in our involuntary collection cycle and experiencing financial hardships.
Looking back on my six years as your Advocate, I've come to realize that every filing season has been different. Some have gone smoothly while others presented unexpected challenges. With everything we have already faced this year, I hope the 2020 season goes well for you and that brighter days are ahead for everyone.