Welcome to Tax News
Subscribe to get monthly updates on tax laws, policies, and events.
Participate
Have a topic or tax question you'd like us to address? We want to hear from you!
Overview
Tax News is a monthly online publication to inform tax professionals, taxpayers, and business owners about state income tax laws, Franchise Tax Board (FTB) regulations, policies and procedures, and events that may impact or provide valuable information for the tax professional community.
We also periodically release Tax News Flashes to quickly notify subscribers of urgent time-sensitive information.
In this edition
March 2023
---
Internal Revenue Service (IRS) Updates and More
We partnered with the IRS to provide monthly IRS articles to assist our tax professional and small business communities. We are excited to share this information; however, if you have questions about the content, you will need to contact the IRS directly.
IRS: May 15 tax deadline extended to Oct. 16 for disaster area taxpayers in California, Alabama, and Georgia
IR-2023-33, Feb. 24, 2023 — Disaster-area taxpayers in most of California and parts of Alabama and Georgia now have until Oct. 16, 2023, to file various federal individual and business tax returns and make tax payments, the Internal Revenue Service announced today. Previously, the deadline had been postponed to May 15 for these areas.
Tax Time Guide: Things to consider when filing a 2022 tax return
IR-2023-32, Feb. 22, 2023 — With the 2023 tax filing season in full swing, the IRS reminds taxpayers to gather their necessary information and visit IRS.gov for updated resources and tools to help with their 2022 tax return.
IRS and Treasury issue final regulations on e-file for businesses
IR-2023-31, Feb. 21, 2023 — The Department of the Treasury and the IRS today issued final regulations amending the rules for filing returns and other documents electronically (e-file). These regulations will require certain filers to e-file beginning in 2024.
IRS and Treasury provide guidance for insurance providers on alternative minimum tax under the Inflation Reduction Act
IR-2023-30, Feb. 17, 2023 — The Treasury Department and the Internal Revenue Service today issued Notice 2023-20, which provides interim guidance for insurance companies and certain other taxpayers for the new corporate alternative minimum tax (CAMT) until the issuance of proposed regulations.
Taxpayers can now upload more documents to IRS; new online option for 9 notices can help resolve issues faster
IR-2023-29, Feb. 16, 2023 — The Internal Revenue Service announced today that taxpayers who receive certain notices requiring them to send information to the IRS now have the option of submitting their documentation online through IRS.gov.
IRS issues guidance on state tax payments to help taxpayers
IR-2023-23, Feb. 10, 2023. The IRS provides details clarifying the federal tax status involving special payments made by 21 states in 2022.
IRS announces special Saturday hours for face-to-face help; dozens of Taxpayer Assistance Centers open across the nation
IR-2023-20, Feb. 6, 2023 — As part of a continuing effort to improve service this tax season, the IRS announced special Saturday hours for the next four months at Taxpayer Assistance Centers (TACs) across the country.
New IRS features allows taxpayers electronically filing amended returns to choose direct deposit to speed refunds
IR-2023-22, Feb. 9, 2023 — In the latest improvement for taxpayers, the IRS announced that people electronically filing their Form 1040-X, Amended U.S Individual Income Tax Return, will for the first time be able to select direct deposit for any resulting refund.
IRS introduces new service industry tip reporting program
IR-2023-19, Feb. 6, 2023 — The Treasury Department and IRS issued Notice 2023-13, which contains a proposed revenue procedure that would establish the Service Industry Tip Compliance Agreement (SITCA) program, a voluntary tip reporting program between the IRS and employers in various service industries. The IRS is issuing this guidance in proposed form to provide an opportunity for public comment.
IRS issues guidance and updates frequently asked questions related to new, previously owned, and qualified commercial clean vehicle credits
IR-2023-18, Feb. 3, 2023 — The IRS issued Notice 2023-16 that modifies the definitions of certain vehicle classifications for the new, previously owned, and qualified commercial clean vehicle credits.
Ask the Advocate
Enhancements to our Call Centers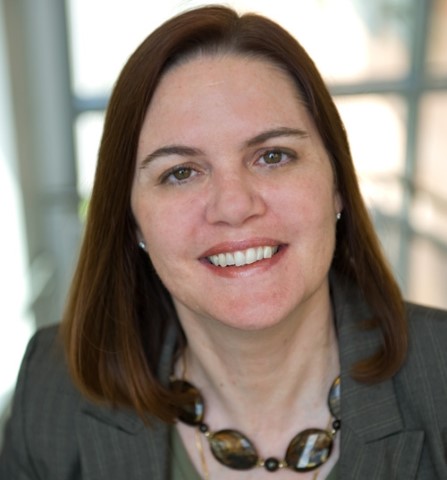 Brenda Voet, EA
Taxpayers' Rights Advocate
One of FTB's goals is to provide exceptional service, as we continuously strive to enhance the customer experience for our taxpayers and tax professional community. The Tax Practitioner Hotline and General Taxpayer Service line receive an extremely high number of calls which can be greatly impacted, especially when new or unplanned issues arise. Unexpected call traffic can adversely affect the Level of Access (LOA) for our callers, and we are implementing new strategies to provide and maintain better LOAs.
To meet this goal, the Tax Practitioner Hotline will implement Virtual Hold technology in early March 2023. This new service will allow tax professionals to request a call back within a set time frame rather than wait on hold. We expect implementation of this new service to:
Reduce abandoned calls
Reduce deflected calls
Raise the Level of Access
Increase customer satisfaction
Decrease the need to request resource assistance
In addition to Virtual Hold, we hired more staff to assist with coverage during peak filing season. We also extended the Tax Practitioner Hotline, and the General Taxpayer Service line hours as follows:
March 1 through March 15, 2023: Tax Practitioner Hotline and Taxpayer Services will be open Monday through Friday 8 AM to 6 PM
March 31, 2023, Caesar Chavez Day: Tax Practitioner Hotline and Taxpayer Services will be open 8 AM to 5 PM
April 10 through April 18, 2023: Tax Practitioner Hotline and Taxpayer Services will be open Monday through Friday 8 AM to 6 PM
May 1 through May 15, 2023: Tax Practitioner Hotline and Taxpayer Services will be open Monday through Friday 8 AM to 6 PM
The implementation of Virtual Hold, hiring additional staff, and extending call center hours, enables FTB to provide optimal service when you need it most. Also, please keep in mind MyFTB offers many self-service options that can eliminate the need to call the Hotline. MyFTB is available 24/7, so you can take care of your client's needs at your convenience.
For more information about MyFTB, or how to register for a MyFTB account, visit MyFTB.
Tax News Flash Links February 2023
Event Calendar
As part of our education and outreach to the tax professional community, we participate in many different presentations and fairs. We provide a calendar that shows the events we attend, as well as other events happening with us, such as interested party and Board meetings.