Business Expenses publication (FTB 984) coming soon August 2020 Tax News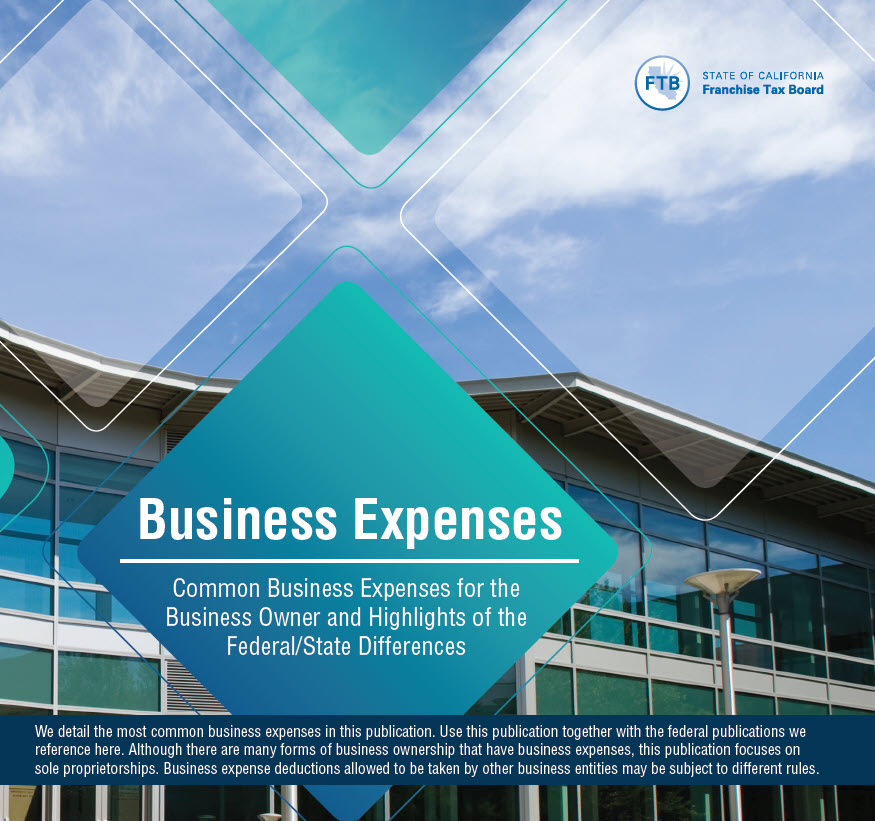 Business Expenses (FTB 984) has recently been revised. While it still keeps most of the important and valuable information from the previous version, there were some necessary updates made due to the passage of the Tax Cuts and Jobs Act (2018).
We are hopeful that business owners will find this newly revised publication useful and educational. This publication will be available on our website soon.