Executive summaryTaxpayers' Bill of Rights Annual Report to the Legislature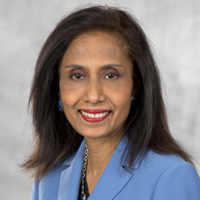 Selvi Stanislaus
Executive Officer
We at the Franchise Tax Board (FTB) are grateful to our partners, our stakeholders, and above all our state taxpayers, whom we constantly strive to provide the best service and support. In the past year, FTB made great progress in our efforts to improve customer service and help taxpayers navigate through the first filing season impacted by the new federal tax reform changes.
Federal tax reform approved in December 2017 changed many areas of federal income tax law. Many of these laws were in conflict with state income tax law. To help eliminate confusion over how to file California state tax returns, FTB utilized a number of communication channels to share helpful information. These included a dedicated tax reform webpage, news releases, social media posts, videos, a forum to submit questions, and interviews with various media outlets.
FTB is always looking for ways to improve our customer service. This year, we launched a new website with features aimed at helping individuals, businesses, and tax professionals at every level. The new website includes:
A clean design highlighting the most common tasks, including tracking refunds
Answers to common questions, including how to make a payment
Fresh tips on current news and tax trends
As always, we recognize this work would not be possible without the strong relationship we enjoy with our stakeholders, especially tax professionals, whose input and feedback helps us to shape our path forward for even better taxpayer service.
With the above in mind, I humbly submit this year's Taxpayers' Bill of Rights Annual Report to the Legislature for your review. Thank you for your support as we work together to serve the great State of California.
Selvi Stanislaus
Executive Officer