Ask the Advocate October 2020 Tax News
California counts on all of us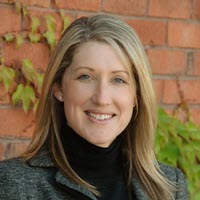 Susan Maples, CPA
Taxpayers' Rights Advocate
Follow me on Twitter
@FTBAdvocate
When you visit FTB's homepage, one of the first things you see is the statement "California counts on all of us." This brings to mind letters FTB sent out a few years ago to non-filers as part of our ongoing efforts to improve compliance. The letters were more of a soft approach, encouraging individuals with a filing obligation to file their past due returns by reminding them that the taxes we pay fund important public services for all Californians.
The need for public services is more evident now considering the devastating impact of the unprecedented wildfires throughout California this year.  You only have to read your morning newspaper or watch the evening news to understand the immense tragedy unfolding across our great state. According to CAL FIRE, in early September there were approximately 14,000 firefighters on the lines of 29 major wildfires burning across California. I can only imagine the resources needed to fight these fires and then repair the damage from them.
When it comes to paying our taxes, we are obligated to pay only what we owe and nothing more – this is every taxpayer's right. While some pay more than others, every taxpayer who meets their obligation to file a return and pay their tax due is helping to provide the resources needed by our state, especially during difficult times like those we are experiencing now.
Many of us have family members or friends who are first responders. We are all deeply grateful for the men and women battling these fires and risking their lives to keep the rest of us safe. Along with you, I hope they will safely return home soon.
In closing, as we approach the October 15th extended filing deadline, I hope that the 2020 filing season has gone well for you despite the many challenges we have faced this past year. Looking forward to next month, we will take a look at any recently passed legislation likely to impact us in the 2021 filing season. Until then, please stay safe and may your "last minute" clients be only a few.