Executive summaryTaxpayers' Bill of Rights Annual Report to the Legislature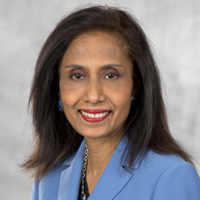 This has been one of the most challenging years since I took the helm as the Franchise Tax Board's (FTB) Executive Officer in 2006. Our unwavering commitment to provide taxpayers with excellent customer service was put to the ultimate test amid COVID-19 and our decision to push back the tax filing deadline from April 15 to July 15.
We faced many daunting technological, legal, operational, and other challenges as we quickly adapted in early spring to meet the needs of both taxpayers, who were beset with a pandemic and an ailing economy, and FTB employees, of which 75 percent transitioned to teleworking.
In February and March, FTB observed the growing threat from COVID-19. We began to prepare for possible impacts to taxpayers, realizing the stay-at-home order would affect every Californian. We knew many would be working reduced hours, laid off, or forced to close their business, and paying bills and putting food on the table would be the primary concern. We acted quickly to extend our tax filing, payments, and other deadlines to June 15, and shortly thereafter, we extended them to July 15.
In a very short period of time, we needed to communicate to all audiences – individuals, businesses, tax professionals, control agencies, and the media – about changes to the various tax deadlines. In addition to spreading the word through news releases and social media, we published a detailed webpage on our public website detailing the intricacies regarding the July 15 postponement. Feedback from FTB's Advisory Board was that our early-and-often strategy for information sharing, quick responses to questions, and the ability to answer calls really helped taxpayers and tax professionals.
I am pleased to report FTB staff consistently rose to the occasion, and we had a very smooth and successful July 15 tax season. FTB continues to face and overcome a host of challenges related to COVID-19. Our employees have learned to adapt quickly, acquire new skills, and employ new technology. I believe this experience has made FTB stronger and better prepared for whatever challenges come our way.
We will continue to foster strong relationships with our stakeholders, especially tax professionals, whose input and feedback help us offer even better taxpayer service.
With the above in mind, I humbly submit this year's Taxpayers' Bill of Rights Annual Report to the Legislature for your review. Thank you for your support as we work together to serve the great State of California.
Selvi Stanislaus
Executive Officer