Board Member Biographies
Taxpayers in California have a voice in the makeup of the Franchise Tax Board, electing two of its three members. The FTB is chaired by the State Controller, Betty T. Yee. Other board members include Fiona Ma, chairwoman of the Board of Equalization, and Michael Cohen, director of the Department of Finance.
Betty T. Yee, State Controller and Chair, Franchise Tax Board
State Controller Betty T. Yee was elected in November 2014, following two terms of service on the Board of Equalization. As Controller, she continues to serve the Board as its fifth voting member.
Ms. Yee was first elected to the Board of Equalization in 2006 where she represented 21 counties in northern and central California. She was elected to her second four-year term in 2010.
Now serving as the State's Chief Financial Officer, Ms. Yee also chairs the Franchise Tax Board and serves as a member of the California Public Employees' Retirement System (CalPERS) and the California State Teachers' Retirement System (CalSTRS) Boards. These two boards have a combined portfolio of nearly $500 billion.
Ms. Yee has over 30 years of experience in public service, specializing in state and local finance and tax policy. Ms. Yee previously served as Chief Deputy Director for Budget with the California Department of Finance where she led the development of the Governor's Budget, negotiations with the Legislature and key budget stakeholders, and fiscal analyses of legislation on behalf of the Administration. Prior to this, she served in senior staff positions for several fiscal and policy committees in both houses of the California State Legislature.
Ms. Yee currently serves on the board of directors for the Cal Alumni Association at the University of California, Berkeley; California Women Lead; and the Equality California Institute. She was a cofounder of the Asian Pacific Youth Leadership Project, which exposes California high school youth to the public service, public policy, and political arenas.
A native of San Francisco, Ms. Yee received her bachelor's degree in Sociology from the University of California, Berkeley, and her master's degree in Public Administration from Golden Gate University, San Francisco.
For more information about the State Controller's Office, please visit their website.
Fiona Ma, Chairwoman, Board of Equalization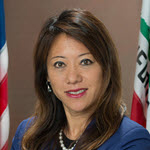 Elected in November 2014, Fiona Ma, CPA, represents approximately 9.5 million residents in the Second Equalization District. Ms. Ma served in the California State Assembly from 2006 to 2012, and was the first Asian woman Assembly Speaker pro Tempore since 1850. While in the Assembly, Ms. Ma focused on improving California's bottom line, authoring legislation to create jobs, and grow the state's economy. As an Executive Board Member of the National Conference of State Legislators, she worked to keep California competitive with other states. Ms. Ma has been a Certified Public Accountant (CPA) in California since 1992.
For more information about the State Board of Equalization, please visit their website.
Michael Cohen, Director of Finance
Michael Cohen was appointed as Director of the California Department of Finance by Governor Jerry Brown in September 2013. He serves as the Governor's chief fiscal policy advisor.
Prior to becoming Director, he served as Chief Deputy Director of the Department of Finance from 2011 to 2013. In this capacity, Mr. Cohen was the department's lead contact with the state Legislature on the state budget.
From 1997 to 2010, Mr. Cohen worked at the Legislative Analyst's Office (LAO). While there, he served as a local government finance analyst, Director of State Administration, and Deputy Legislative Analyst.
Mr. Cohen earned a Master's Degree in Public Affairs from the Lyndon B. Johnson School at the University of Texas and a Bachelor's Degree in Urban Studies from Stanford University. He lives in Sacramento with his wife Amy Supinger and his two dogs, Lulu and Dexter.
For more information about the Department of Finance, please visit their website.
Help Us Improve Our Website
Don't include social security numbers or other personal/confidential information.
Thank you for your help.
If you need assistance, contact us.
Oops! Something went wrong.
We appreciate your feedback. Please try again later