Ask the Advocate October 2018 Tax News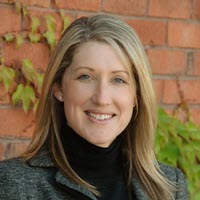 Susan Maples, CPA
Taxpayers' Rights Advocate
Follow me on Twitter
@FTBAdvocate
This month, I would like to let you know about our annual Advisory Board meeting, which took place in September. In last October's Tax News, I explained that our Executive Officer has an Advisory Board with 20 invited representatives from industry, state, and federal government. They meet annually here at FTB and provide insight and feedback to our Executive Officer on our many projects and programs.
Having an outside perspective and insight regarding the impact we have on taxpayers, tax professionals and how they do business with us is invaluable and can lead to changes benefiting all taxpayers and tax professionals. My entire staff and I attend this meeting each year, allowing us to hear firsthand the questions and concerns raised by our business partners, both in government and industry. Being your advocate, I can assure you that I take seriously any issues raised and work closely with FTB to address and resolve them whenever possible.
This year's meeting opened with a focus group for planned changes to our power of attorney (POA) process, MyFTB, and our e-Services and CalFile.
As in prior years, we also had a presentation by FTB staff and 2 breakout sessions. The presentation covered new legislation and conformity and an update on litigation cases involving or relevant to FTB. The breakout sessions covered security and privacy (always hot topics) and some of what is anticipated for our next Enterprise Data to Revenue project coming in 2025.
My staff and I will keep you updated on any changes impacting you and your clients. We will connect with you through Tax News, our external website, and when speaking at the many statewide California tax updates we present to various groups throughout the year.
One final note: I am very pleased that one of our former Advisory Board members, Charles Rettig, was nominated to serve as IRS Commissioner and has been confirmed by the Senate. On behalf of our Executive Officer, I congratulate Mr. Rettig on this great honor and wish him much success in the future.