Ask the Advocate November 2018 Tax News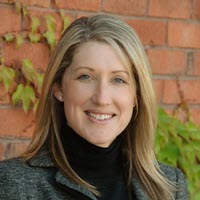 Susan Maples, CPA
Taxpayers' Rights Advocate
Follow me on Twitter
@FTBAdvocate
It goes without saying that October was a very busy month for tax professionals!  It was also a busy month for me and my staff. But for us, it wasn't due to the end of the 2018 filing season. We had a busy October coordinating our annual meetings with the California Society of Enrolled Agents (CSEA) and the California Society of Certified Public Accountants (CalCPA). We were also working towards finalizing the Annual Report to the Legislature. The Annual Report must be completed each year by December 1 and it includes issues presented at the prior year's Annual Taxpayer Bill of Rights hearing along with FTB's responses. Copies of the Annual Report for 2017 and prior years (back to 2002) are available on our Taxpayers' Rights Advocate homepage. A copy of this year's Report will be available online shortly after December 1.
The annual liaison meetings with CSEA and CalCPA help me and FTB's management team better understand the issues and concerns that tax professionals have when conducting business with FTB. A good portion of each meeting is dedicated to FTB staff responding to questions submitted by each organization prior to the meeting. Depending on the question, either subject matter experts or representatives from the relevant FTB business areas provide responses and take follow-up questions.
These interactions allow tax professionals to voice their concerns, provide constructive feedback and help us identify those areas where improvements in processes and services are possible. While many of you belong to CSEA or CalCPA, membership in one of these organizations isn't necessary for you to have your concerns heard or present your ideas about changes you would like to see made. A public forum that is available to all taxpayers and tax professionals is the annual Taxpayers' Bill of Rights Hearing, held during the last quarterly meeting of the three-member Franchise Tax Board, here in Sacramento.
This year, the Taxpayers' Bill of Rights Hearing will be held on Monday December 10 at 1:30 PM as part of our regularly scheduled quarterly board meeting. If you are interested in attending, go to our public meetings webpage for more information. The agenda will be available as we get closer to the meeting. Alternatively, if there is a Bill of Rights issue or concern that you are aware of but you cannot attend the meeting, you can email me at FTBAdvocate@ftb.ca.gov or send a letter by November 26 to:
Mail

Taxpayer's Rights Advocate MS F280
Franchise Tax Board
PO Box 1468
Rancho Cordova, CA 95812-1468
As the Advocate, one of my goals is to ensure that interacting with FTB goes as smoothly as possible and that everyone is treated with fairness and respect. FTB's management team shares these goals and your input is valuable to us when it comes to making this happen.