Ask the Advocate May 2019 Tax News
A new look is coming for FTB's website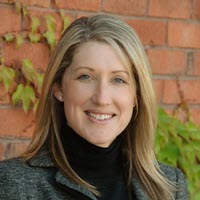 Susan Maples, CPA
Taxpayers' Rights Advocate
Follow me on Twitter
@FTBAdvocate
2019 has definitely been a year of change for tax professionals. Depending on the focus of your practice, these changes may have been significant for you. Like nearly all of you, I prepare my own tax returns. I empathize with you and your clients, having to deal with the new law, a new look for both the Federal and California returns and the questions that invariably come when the "bottom line" is markedly different than last year or what was expected.
This month, I want to let you know about some required changes coming to FTB's website June 22. We'll be talking about these in greater detail in the months ahead, but I want to mention them now since we are starting to get some questions about what is planned.
State agencies' websites are often the primary way of communicating information to the public and it is important that these sites and the information they provide are available to everyone.  AB 434 (2017) required state entities to improve the accessibility of websites and certify that their site meets Web Accessibility Initiative standards by July 1, 2019.
What will this mean to you? You may notice a difference in the look and feel of our website, and depending on the information or content that you access, you may find that some archived or infrequently accessed material will no longer be available online. We are looking at ways of making content that is no longer available online, available offline through different channels. Again, there will be more information about this coming soon.
In closing, I hope the first part of the 2019 filing season went well for you and that your interactions with FTB, if you had to contact us, were positive. There are so many hardworking and dedicated people behind the scenes here at FTB who never receive the recognition they deserve for making your filing experience go as smooth as possible. I am grateful for everything they do to answer your questions, get returns processed, and get refunds out to taxpayers as soon as possible.