Ask the Advocate May 2018 Tax News
Working together for taxpayers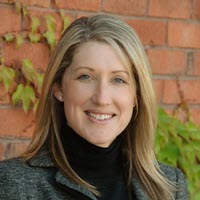 Susan Maples, CPA
Taxpayers' Rights Advocate
Follow me on Twitter
@FTBAdvocate
As your Advocate, much of my work focuses on how the Franchise Tax Board interacts with you and your clients. However, I do not work alone. I also work closely with the Advocates at our sister state agencies: Bradley Hodges at the Employment Development Department (EDD), Todd Gilman at the California Department of Tax and Fee Administration (CDTFA), Lisa Thompson at the Board of Equalization (BOE), and Jesse Torres at the Governor's Office of Business and Economic Development (GO-Biz), as well as the Ombudsperson at the Office of Tax Appeals (OTA), Dana Holmes.
Working with these individuals helps me better understand the challenges that both taxpayers and tax professionals face when it comes to meeting their obligations to us. This month, I'd like to first provide some background information for the newly appointed Advocate for the BOE and the newly appointed Ombudsperson at OTA, and give you a brief recap of our most recent meeting.
Lisa Thompson is the new Advocate for BOE. She is a certified property tax appraiser with over 26 years of property tax experience, including supervisorial and management experience. She specialized in the areas of change in ownership for legal entity changes in control and exemptions for nonprofit organizations.
Dana Holmes is the new Ombudsperson for OTA. She has over 28 years of professional experience, beginning with the State Controller's Office followed by 24 years at the BOE. In her role as Ombudsperson for the newly created agency, Dana acts as an intermediary between taxpayers and the OTA, helping them navigate the tax appeals process. Dana is currently fielding a lot of questions from taxpayers, attorneys, accountants, representatives, and other tax agencies explaining OTA's appeals policies and procedures, and assisting taxpayers or their designees about upcoming appeals hearings.
I meet with my fellow Advocates and OTA's Ombudsperson quarterly to discuss issues facing taxpayers and tax professionals and we work together whenever possible to find viable solutions. Our most recent quarterly meeting was held April 20th here in Sacramento. We discussed several issues and had a roundtable discussion regarding our respective agencies' education and outreach efforts. My staff and I are always looking for better ways to keep you and your clients informed and these meetings help us to understand what is working best.
The Advocate for Go-Biz updated our group on efforts towards reauthorizing the California Competes Credit and gaining funding for a proposed Small Business Technical Assistance Expansion Program. Also on the agenda was the Sacramento County Bar's 5th Annual Tax Symposium on May 9th where Advocates for EDD and IRS, the Ombudsperson for OTA and myself will be on a discussion panel entitled "How to Effectively Work with Your Tax Advocate". An additional item of interest from our meeting was the update of Publication 145 We're Here For You. This publication has contact information for all the Advocates and OTA's Ombudsperson, and is being updated to include general information and contact numbers for both the OTA and BOE. Finally, if you or one of your clients is interested in a small business seminar or a basic sales and use tax class, or something similar, CDTFA's Education and Outreach Calendar includes links to these and other seminars statewide. These seminars are a great source of information for anyone considering starting a new business in California.
In closing, please know that each of us works hard on your behalf every day. We are committed to helping you navigate a process that may at times be confusing and working with you to find solutions when things don't go as they should.