Ask the Advocate March 2018 Tax News
Tax professional help tools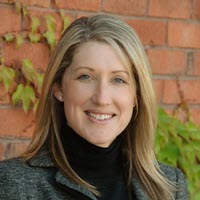 Susan Maples, CPA
Taxpayers' Rights Advocate
Follow me on Twitter
@FTBAdvocate
It goes without saying that as a tax professional, you want to provide the best possible service to your clients as efficiently as possible. And, we want to help you do that. Part of how we do that is to provide you with useful information and resources online, especially through the Tax Professionals page on our website. On this page, we have relevant information about "what's new" and links to our most popular resources and online services.
This page also has a drop-down menu under Services/Resources with links to other services and resources that you may not be aware of. Some of these we have mentioned in prior issues of Tax News, while we will highlight others, such as our Open Data Portal in future issues. One of the most popular features with tax professionals is Ask a Legal Expert, which provides informal answers from our Legal staff to basic legal questions about topics that we administer.
Contacts – This page has our FTB Information Directory (FTB 1240), which is a department-wide directory of phone numbers plus web and mailing addresses. Some of the useful phone numbers you can find here are for our Corporate Revivor/Restoration Unit, Withholding Services and Compliance (when you have questions or need information about nonresident, real estate, or backup withholding), our Identity Theft Hotline, and many others.
Public Service Bulletins (PSBs) – We provide these to our Customer Service Representatives to help them respond to your questions and they are available for current and prior years, going back to 2005. As with our internal manuals, PSBs shouldn't be relied upon as authoritative interpretations of the law.
Register as a Tax Preparer – Are you preparing tax returns for a fee and not an "exempt preparer"? If so, you are required to register as a tax preparer with the California Tax Education Council (CTEC). Exempt preparers are California certified public accountants (CPAs), enrolled agents (EAs), attorneys who are members of the State Bar of California, and certain specified banking or trust officials. If you meet the registration requirements, our Registered tax preparers page will be of interest to you. When taxpayers use an unlicensed preparer, this often leads to problems with us and/or the IRS. For this reason, CTEC takes its mission seriously in establishing tax preparer compliance for the benefit of California taxpayers. Preparers that are required to register with CTEC but fail to do so may be subject to an initial fine of $2,500, doubling to $5,000 for subsequent failures to register.
Finally, two other important links on our Services/Resources page are our Subscription Services and of course, Tax News. Subscription Services is our free automated service that provides you important information by email. You can choose from a variety of topics and change or discontinue the topics you subscribe to at any time. Simply go the New subscriber page, enter your email, and choose from a variety of topics that you want to receive information on. You can even sign-up to learn more about career information, including job openings here at FTB. Last but not least, our Tax News page allows you to view the current issue, refer to our Penalty Reference Chart, Security Tips for Tax Professionals and link to our Small Business and Tax News Live video presentations.
We know you are busy, your time is valuable and that you are committed to providing quality service to your clients as efficiently as possible. Our Tax Professionals page is designed to help you do that, providing you with a wide variety of important information all in one convenient location. Check it out!