Ask the Advocate June 2018 Tax News
Education and Outreach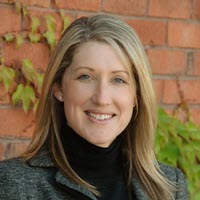 Susan Maples, CPA
Taxpayers' Rights Advocate
Follow me on Twitter
@FTBAdvocate
Like many of you, my staff and I have ongoing projects and activities that take place throughout the year. However, there are times during the year when we tend to focus more in certain areas. This is especially true during filing season, the legislative season, and what I refer to as our public speaking season.
During filing season we work with practitioners and FTB staff to address any issues that may arise. These run the gamut from return filing, payments, matching withholding to returns, and helping resolve the post-return filing notices that we send, just to name a few. During the legislative season, we keep an eye out for new laws that might impact you and your clients. This year is no exception. As California responds to the recent changes in federal law, we will make sure that we get the pertinent information about these changes out to you.
If you're a regular reader of Tax News (and I hope you are!) you know that Tax News is the primary way we get information out to you. Another way we do this is when I or one of my staff speak at an event that you attend. Many of these events occur after the initial filing season and before the fall, when we are involved in several annual meetings. We have more time available during this part of the year to meet with groups of tax professionals and this is when we schedule many of our speaking engagements. We speak at sponsored small business or tax seminars, chapter meetings for a group or organization that you may belong to, and at our annual meetings with California Society of Enrolled Agents (CSEA) or CalCPA members. We always enjoy meeting with you in person and appreciate hearing your questions, concerns and the issues you are facing in dealing with FTB and meeting your filing obligations. However, because we are a small team, the number of speaking engagements we can accept each year is limited. For this reason, we have established certain criteria for accepting an engagement.
We are available to help nonprofit organizations, community groups, and government-funded educational institutions learn more about tax-related issues. Our speakers typically make brief presentations to groups of 25 or more.
To request a speaker email EducationandOutreach@ftb.ca.gov and include the following information:
Name
Phone number
Organization
Event's organizer, name, date, location and address, time, and speaker's time
Requested topic(s)
Number of attendees
Materials/biography deadlines
Special requirements
Also let us know if your organization can pay travel and hotel costs. Indicate yes, no, or limited commitment. Be sure to include your billing address, if applicable. As I mentioned above, we are a small team and our speaking calendar is starting to fill up, so if you are interested in having someone come to speak to your group or organization, it's best to let us know as soon as possible. We look forward to seeing you at an upcoming speaking engagement and we hope that you will be able to attend an event that is convenient for you.