MyFTB Corner July 2018 Tax News
Beginning June 24 when new Power of Attorney (POA) and Tax Information Authorization (TIA) relationships are established, tax professionals with a MyFTB account will automatically be granted Limited Online Account Access. See our May Tax News article, Security Changes Coming to MyFTB, and June Tax News article, Taxpayer Authorization Needed for Full Online Account Access,for more details.
Notices you can view with Limited Online Account Access
You can view notices and correspondence we have issued to your client within the last 12 months. (This includes responses to Send Secure Message.)
To view notices:
Select the client's name on your Client List.
Select the View Notices button. (See Image 1.)
Select the View link. (See Image 2.)
Image 1 – View Notices – From FTB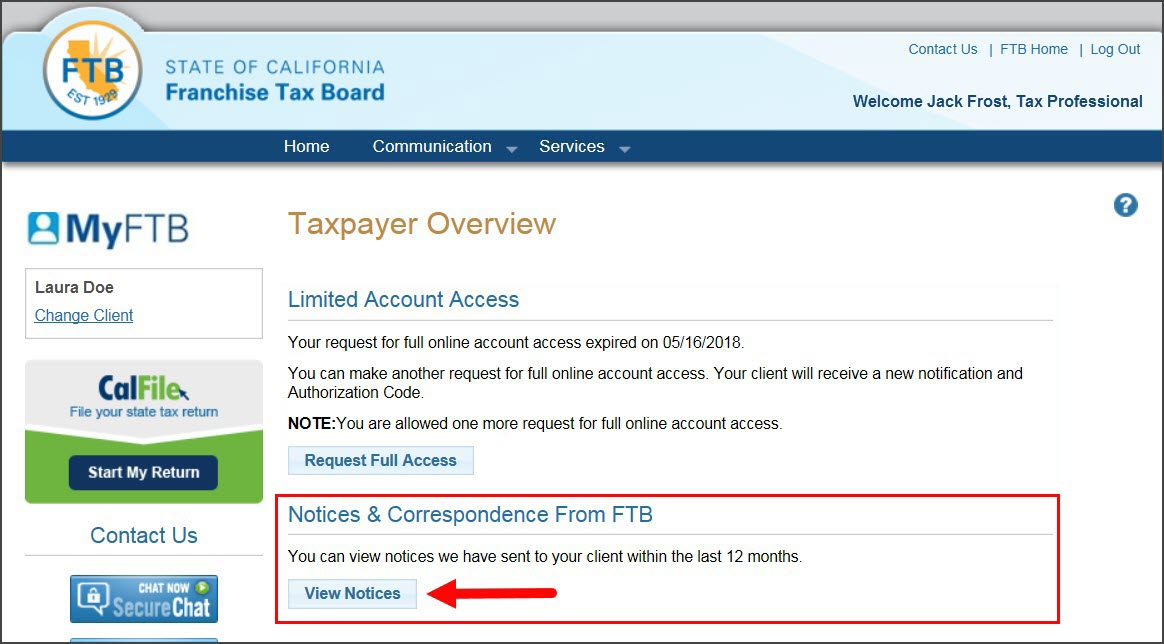 Image 2 – Notices and Correspondence – From FTB

Will you be notified when a notice is available to view?
POA Representatives* – We will continue to send POA representatives email notifications to the email address listed on the active POA declaration when a notice has been issued. Additionally, you can continue to view notices by selecting the Client Notices link located on your Tax Professional Overview page (lists up to 200 notices and correspondence we sent in the last 60 days).
TIA Representatives – We will not send email notification to TIA representatives. However, if your client contacts you regarding a notice, you can locate the notice in their MyFTB account as indicated above.
*Only notices and correspondence for tax year(s) specified on the POA declaration will display.