Ask the Advocate July 2018 Tax News
Please don't share your MyFTB account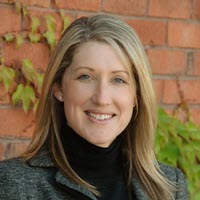 Susan Maples, CPA
Taxpayers' Rights Advocate
Follow me on Twitter
@FTBAdvocate
We are already halfway through the year, which puts us at the mid-point between the initial and extended filing deadlines. For many tax professionals, this means that things are a bit slower right now. I hope this holds true for you and that you will be able to spend some time away from the office, either taking a well-deserved vacation or just spending some restful time at home.
For some, however, the summer can also be busy, especially if your client got a notice from us or you do other representation work for clients.  As for me, my staff and I do spend a lot of time helping practitioners through "notice season"; however, we also have more time available for speaking engagements and conferences.  At events, we always enjoy meeting with you, hearing your concerns and providing you updated information on a variety of topics, including MyFTB. If you have attended an event where I or one my staff spoke, you know that we always mention MyFTB and its ongoing enhancements. We've encouraged you to sign up for both an Individual and a Tax Professional account and we are encouraging you to help your clients sign up for their own Individual MyFTB accounts.
Speaking of MyFTB, because it is one of the most powerful self-service tools we offer, we closely monitor its usage to ensure that only authorized users are accessing confidential taxpayer information. This brings me to another important topic. Recently, we have seen a few situations where a tax professional's MyFTB account is being utilized by someone other than the authorized user. This may occur when sign-in credentials are shared among colleagues or support staff in the same office or firm, or by continuing to access the MyFTB account of a former colleague, e.g., someone who retired or left the firm. 
While the number of times this has happened is very small overall, I thought it was worth reminding you that MyFTB accounts are unique to each user and that log-in credentials must not be shared, even among co-workers. While sharing credentials may seem convenient, it is a violation of your user agreement and could lead to some unintended consequences, including deactivation of your MyFTB account and our notifying those taxpayers whose accounts were improperly accessed.
As I mentioned above, the summer is when my staff and I have the opportunity to attend more events and conferences. This summer, I will be at the CSEA Super Seminar in Reno June 27 – 29, the Latino Tax Fest in Las Vegas July 31 – August 3, and the IRS Nationwide Tax Forum in San Diego August 7 – 9. I will have a booth at each of the events and hope that you will stop by to say "hi" and of course, talk to me about MyFTB!