Ask the Advocate January 2019 Tax News
Taxpayers' Bill of Rights Hearing summary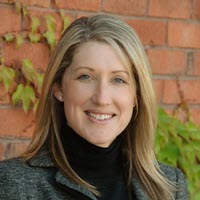 Susan Maples, CPA
Taxpayers' Rights Advocate
Follow me on Twitter
@FTBAdvocate
As I sit down to write this, we have just finished up with one of our more important meetings: the annual Taxpayers' Bill of Rights Hearing. The Hearing takes place during the last quarterly Franchise Tax Board meeting of each year. My staff and I facilitate the hearing and provide industry representatives, tax professionals, and individual taxpayers the opportunity to present to the three-member Franchise Tax Board proposals for changes to California's tax laws and suggestions on how FTB can improve the services we provide. 2018's hearing was held on Monday, December 10. If you were interested in the hearing, but were unable to attend or follow it live online, you can always access an archived video of this and other public meetings on our Franchise Tax Board Meetings webpage.
Some of the issues brought forward this year involved whether California should conform to certain changes in the federal Tax Cuts and Jobs Act (TCJA), simplifying accounting methods for small businesses, and FTB providing guidance on market-based sourcing for sole proprietors and single-member limited liability companies. There was a request for FTB to provide additional information on withholding on real estate sales and we also heard some positive comments about FTB's efforts in addressing some of the issues raised at the 2017 hearing. This last point is important, because it shows the value of the hearing. FTB listens to the concerns of those who conduct business with us, and when it is feasible, steps are taken to implement positive changes.
Another aspect of the hearing, and one that I will be working on soon with FTB's many business areas, is preparing written responses to the issues raised this year. We plan to have the responses completed by early February 2019 and will make these available online once we send them out to the presenters. We currently have several prior years' responses available on the Taxpayers' Rights Advocate page at Taxpayers' Bill of Rights Hearing Responses. The issues raised at the hearing and FTB's responses are included in our Annual Report to the Legislature, which is also available online.  The 2018 Report includes 2017's hearing issues and responses. The Annual Report is one of several ways that we communicate with the Legislature, keeping them informed about important issues and trends affecting FTB. My staff and I complete this report every November, making the end of the year a busy time for us.
I am sure the end of each year is busy for you, perhaps even more so this year. FTB has been working hard to update our systems for the many ongoing annual changes and to prepare the tax forms you will need to file, including a new expanded Schedule CA. It takes many people to make the filing season run smoothly and to quickly address any problems that arise. There are many dedicated, hardworking, and talented people in FTB's filing and return processing areas and I am optimistic that everything will go well.
In closing, I hope the 2018 Holiday Season was a good one for you and that you were able to spend some quality time with your family and friends.  My staff and I are looking forward to a busy and productive 2019 and continuing our efforts on behalf of you and your clients.