Chief Counsel Corner January 2018 Tax News
Taxpayer representation with respect to California Revenue and Taxation Code Section 25137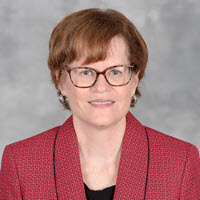 Jozel Brunett
Chief Counsel
We issued FTB Notice 2017-05 on October 19, 2017. This notice addresses how taxpayers and/or their representatives may now directly make factual and legal position presentations to FTB staff with respect to requests for variances filed by or on behalf of apportioning taxpayers pursuant to California Revenue and Taxation Code (R&TC) Section 25137.
Previously, our staff who were assigned a specific R&TC Section 25137 matter would present the relevant facts and legal positions to senior Legal and Audit Division personnel who would determine the viability of the variance request. The taxpayers were not allowed to present their case directly to this group.
During an Interested Parties Meeting that we held on June 30, 2017 to discuss regulations pertaining to the R&TC Section 25137 process, many attendees expressed a preference to allow taxpayers and/or their representatives the option of choosing to present the facts and legal positions of their matter to FTB staff themselves. After consideration, we concurred and issued FTB Notice 2017-05 to inform the public of this new option available to taxpayers and their representatives in R&TC Section 25137 matters.
We welcome continued input from taxpayers and their representatives as the R&TC 25137 regulation process progresses.