Ask the Advocate January 2018 Tax News
A quick look back at 2017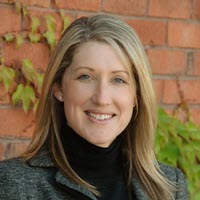 Susan Maples, CPA
Taxpayers' Rights Advocate
Follow me on Twitter
@FTBAdvocate
Two of the things I enjoy most about being your Taxpayer Advocate are hearing from you and being able to work closely with all areas of FTB on a wide variety of projects, initiatives, issues, and annual meetings. Many of these will have a positive impact for you and your clients. This month, I would like to tell you about some of them.
One of our more important meetings is the annual Taxpayers' Bill of Rights Hearing, which provides industry representatives, tax professionals, and individual taxpayers the opportunity to present to the three-member Franchise Tax Board proposals for changes to California's tax laws and how FTB can improve the services we provide. The hearing takes place during a meeting of the three-member Franchise Tax Board, usually at the end of the year. This year's hearing was held on December 7. Some of the issues brought forward this year involved withholding on real estate sales, guidance regarding the new Office of Tax Appeals, and the payment instructions on our tax notices. We respond in writing to the issues raised at the hearing and make these available on our website. My goal is to have this year's responses completed by early February 2018. We have several prior years' responses currently available on the Taxpayers' Rights Advocate page, Taxpayers' Bill of Rights Hearing Responses.
Another series of annual meetings where we hear from tax professionals and industry representatives are our liaison meetings with CSEA, CalCPA, and our Executive Officer's Advisory Board meeting. In my conversations with attendees after these meetings, what many of them find most valuable is having the opportunity to interact directly with high level managers and staff from every business area here at FTB. Our management team is committed to customer service and is always willing to hear your concerns about your interactions with us and how these can be improved.
Beyond our annual meetings, there are many other opportunities each year for me to hear from you. During 2017, I was able to participate in at least 20 education and outreach events, including MyFTB webinars and focus groups, California Tax Update presentations, the CSEA Super Seminar, and participating on various panels. I strongly believe that everyone's voice should be heard and these events, when taken together, allow me to hear from a representative cross section of tax professionals practicing here in California; from sole practitioners to partners in national firms.
So what happens with the issues that are raised? I'm glad you asked! Regardless of how the issue comes to us, my office works closely with all business areas within FTB to reach a resolution, whenever possible. As I mentioned last month, the positive outcomes to the issues raised at these meeting and through other channels result from many people working on your behalf behind the scenes here at FTB. I am very grateful for their hard work and assistance and I know that many of you are too. Some of the issues we deal with affect only one or a few taxpayers, while other larger issues may affect many of you.
Two of these larger issues my office was involved with in 2017 were helping the department and tax professionals navigate our new POA/TIA process and ensuring the right to representation. For our new POA/TIA process, we worked closely with our external stakeholders, including CalCPA, CSEA and our trade media partners. Through focus groups, we were able to gain valuable insights and suggestions, many of which were incorporated into the new process and forms. Speaking of our new POA/TIA forms, these are now available online and must be used to establish new tax professional/client relationships.
Every taxpayer has a right to be represented by someone else, generally a tax professional when dealing with FTB. FTB recognizes this right, but when I learned that we didn't have a formal internal policy in place for this, my staff and other representatives within FTB worked to develop draft language which should be approved soon. This policy will ensure that we will consistently honor a taxpayer's right to representation when auditing a tax return or collecting a tax that is due. I look forward to sharing more information about this with you in the coming months.
In closing, I am proud of the many things we were able to accomplish together in 2017 and look forward to continuing to work with you during 2018. I also hope that you were able to enjoy the holiday season with your families and friends and that 2018 is a productive year for you.