All about business February 2020 Tax News
New Technical Advice Memorandum (TAM) posted
On January 6, 2020, we issued TAM 2020-01, which addresses the calculation of an S corporation's shareholder's basis when:
The shareholder improperly claimed losses in excess of stock and
Debt basis in a year closed by the statute of limitations
More specifically, the question FTB Audit staff asked was whether or not the Internal Revenue Service Technical Advice Memorandum ("IRS TAM") 200619021 applies for purposes of determining the shareholder's California basis in S corporation stock.
Did you know you have access to our TAMs?
Technical Advice Memorandums (TAMs) are advice our legal team gives when they receive questions from FTB staff. The TAM responses are based on the laws as of the date of the TAM and for the specific situation posed in the question(s) asked.
Where are TAMs located?
Our new and improved website design was built with all our customers in mind. TAMs are located under TaxPros.
Then on the left find Law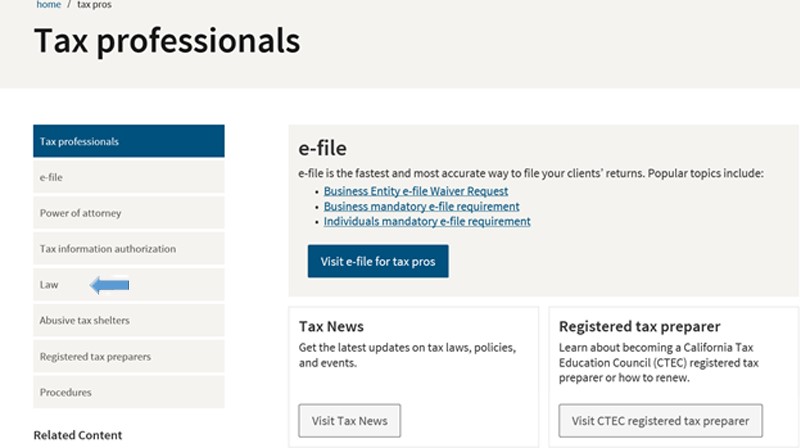 Then under Written guidance click the link Technical Advice Memorandums.

We list all TAMs by year and update the list when new TAMs are published.