Ask the Advocate February 2018 Tax News
2017 tax season is underway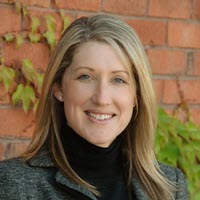 Susan Maples, CPA
Taxpayers' Rights Advocate
Follow me on Twitter
@FTBAdvocate
Our profession has a busy season, and for most of you, it is already well underway! I hope the filing season is off to a smooth start for you and that your clients are able to focus on getting you the information you need to prepare their 2017 tax returns instead of thinking too much about the changes that are coming for 2018.
We have already had many questions about what to expect for 2018. While there are significant federal changes coming for 2018, we don't know yet what will change (or not) for California. But I am confident that whatever changes do come, FTB will be ready for them and will make every effort to ensure a smooth filing season for you next year. With that being said though, it's important that we don't overlook this year's filing season. This month, I'd like to mention a few things that you can do to help ensure things go smoothly this year for you and your clients.
One simple but often overlooked step you can take is to make sure we have current and correct contact information for your clients. Consider checking this when you file their tax returns. This will help us reach your clients as soon as possible if we have a question about their return or need additional information to process their refund. Having a correct address can also avoid unnecessary notices and billing that may result when an incorrect filing address is used. I am amazed at the volume of returned mail due to an incorrect or non-current address having been used to file a return.
Another one of the things we frequently recommend is signing up for a Tax Professional MyFTB account and adding your clients to your client list. While our traditional service channels will still be available to you, there are many benefits to interacting with us through MyFTB.

To help you learn more about MyFTB, each month in Tax News we have a MyFTB Corner with helpful tips, along with information about upcoming changes and enhancements to MyFTB.

I know that moving to an online environment after many years (and in some cases, decades) of doing business over the phone and by traditional mail can be daunting, but I am hopeful that you will consider trying this if you aren't already a MyFTB user. I have heard from many tax professionals who have finally started using MyFTB that they are happy with the overall experience.

If you still prefer to contact us using the traditional channels, I have some good news for you. Our contact centers are already on extended hours. Our Practitioner Hotline is now open from 8 AM – 5 PM, but will extend hours one hour earlier in the morning and one hour later in the evening March 5 thru March 15 – 7 AM thru 6 PM and April 2 thru April 17 – 7 AM thru 6 PM. Additionally, if you are wondering when it is the best time to reach us and how long your wait might be, our Know Your Wait Times webpage gives you this information and is now updated on a near real-time basis. If you're a MyFTB user, Secure Chat is also available to you to assist you in dealing with your clients' matters.
While I don't have a crystal ball to tell you what is coming for the next filing season, I am optimistic this year's filing season will go well for everyone and I hope this is especially true for you.