Ask the Advocate December 2019 Tax News
Closing out 2019 and looking ahead to 2020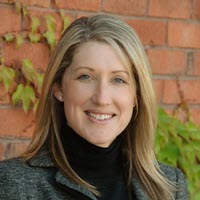 Susan Maples, CPA
Taxpayers' Rights Advocate
Follow me on Twitter
@FTBAdvocate
We are almost to the end of 2019. Looking back on this past year, it was definitely a year of change. Everyone acknowledges this was a challenging year for tax professionals, in large part due to the many changes brought about by the Tax Cuts and Jobs Act (TCJA) and California's non-conformity to many of these new provisions.
In looking ahead to 2020, I can already see there will be many more changes this coming year. FTB is currently preparing for the new California Individual Healthcare Mandate and recently met with Covered California and several external stakeholders here in Sacramento, gaining valuable insights that will help everyone going forward. In addition to the new healthcare mandate, changes will also take effect soon in the way that Gig or Sharing Economy workers will be now classified for California tax purposes under Assembly Bill (AB) 5 (2019). Finally, the landscape surrounding legal Cannabis continues to change as well.
As we have in the past, my staff and I will work closely with FTB, practitioner groups and our media partners to get the important information out to you that you need.  You can look forward to updated information in Tax News during 2020 on these and other topics and we will discuss these changes whenever we are out speaking to you.  I have said this several times before, but it always bears repeating: I truly value and appreciate the collaborative relationships we have with our external partners. Without these relationships, much of what we do to keep you informed and up to date would not be possible.
Looking back a bit further than just 2019, it seems to me that changes in the laws we administer come more often now than in the past. Whether or not this is the new normal remains to be seen.  Perhaps high on the holiday wish list will be a year where we can all settle in and adjust to the many changes that have already occurred before we see new ones.
I want to wish each of you a very happy and joyous 2019 Holiday Season and I hope that you are able to enjoy some time away from work with family and friends before the 2020 Filing Season gets underway.