MyFTB Corner August 2018 Tax News
Secure chat available for limited and full online account access
Secure Chat can be used when you have either limited or full online account access to your client's account information. You can ask the same types of questions that you do over the phone and in person.
How can you chat about your client's confidential tax matters using Secure Chat?
From your Client List, select your client's last name (for additional information, see How To Search for a Client on My Client List).
Select the Secure Chat button.
Taxpayer Overview page – secure chat button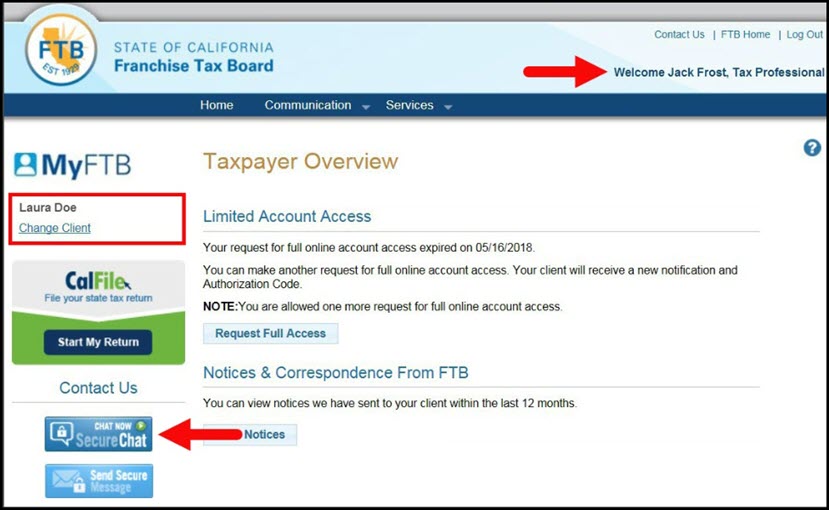 What types of questions can I ask if I initiate a Secure Chat from my Tax Professional MyFTB account?
When you initiate a Secure Chat from your Tax Professional MyFTB account you can only ask general questionsregarding personal and business income tax or using MyFTB.
When you contact us, you can ask about things such as:
Help With Your Client List
Request Forms
Using Your MyFTB Account
Processing Timeframes
Tax Professional Overview Page – Secure Chat Button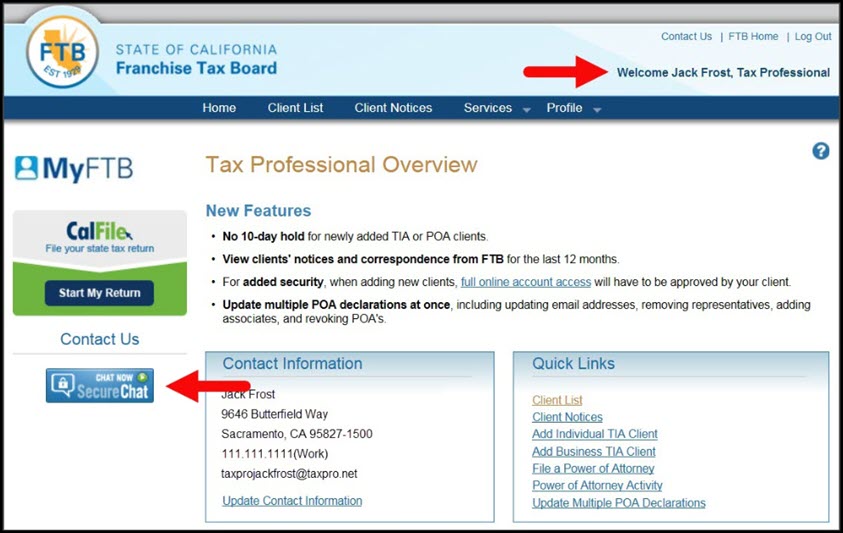 Note: The Secure Chat button is displayed in the Left Hand Navigation on all pages in MyFTB.