Chief Counsel Corner August 2018 Tax News
Guidelines to implement Resolution 2017-01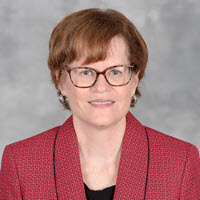 Jozel Brunett
Chief Counsel
In June 2018, we posted "Guidelines to Implement Resolution 2017-01" on our website. This article is meant to explain both FTB Board Resolution 2017-01 and the guidelines that interpret it.
Resolution 2017-01 provides, in part, "there shall be no communication, direct or indirect, regarding any substantive issue related to the petition, to or from any Board member or his/her staff/representatives to or from (1) the petitioner or an employee/representative of the petitioner, or (2) Franchise Tax Board staff, without notice and opportunity for all parties to participate in the communication." The Resolution goes on to state "[f]or the purposes of this section, a petition is pending from the date of the filing of the petition with the Franchise Tax Board pursuant to Revenue and Taxation Code section 25137."
Resolution 2017-01 does not apply during the pendency of the initial Section 25137 petition process with FTB Staff or to situations where staff proposes a 25137 alternative apportionment variance. However, beginning on or after January 1, 2018, Resolution 2017-01 applies to the Section 25137 appeal process with the three-member FTB. In essence, under Resolution 2017-01, prohibited ex-parte communications are those communications outside a formal hearing between a Board member, on the one hand, and one of the 25137 appeal parties, on the other, without notice and a reasonable opportunity given to all parties to participate in that communication. (It is important to note that the Resolution does not prohibit any communications during the pendency of a 25137 appeal between FTB staff and the taxpayer and/or its representatives, nor is it intended to in any way.) For instance, where one of the 25137 petition appeal parties and/or its representatives seeks to contact one of the Board members, or a Board member seeks to contact one of the 25137 petition appeal parties and/or its representatives regarding a substantive matter at issue in the appeal, this contact is deemed an ex-parte communication and Resolution 2017-01 applies. If, however, contact is desired between the parties, and all the parties work together to schedule a mutually agreeable time to meet, this is not a prohibited ex-parte communication. A detailed record of the meeting and any documents provided must be made and provided at the next regularly scheduled FTB open meeting to be made part of the public record.
Currently, our staff are drafting proposed amendments to California Code of Regulations Section 25137(d) to provide instructions, at a minimum, on the 25137 petition process, as well as how to appeal an adverse staff decision on a 25137 petition or imposition of a staff-initiated 25137 alternative apportionment variance with the three-member FTB, and the procedures applicable to such appeals. These amendments will also include proposed rules reflecting the Board's guidance in Resolution 2017-01 regarding ex-parte communications. The second Interested Parties Meeting for this project is scheduled to be held on September 24, 2018, and public input is both welcomed and encouraged.