Ask the Advocate August 2018 Tax News
The Importance of Communication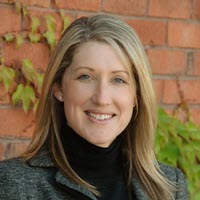 Susan Maples, CPA
Taxpayers' Rights Advocate
Follow me on Twitter
@FTBAdvocate
From time to time, I go back and re-read prior issues of Tax News, including my monthly columns. This helps determine which topics should be introduced or updated each month and also helps avoid repetition. With that being said, there is one topic I tend to write about frequently: communication.
Whether it's through Tax News, speaking at an engagement, or presenting at a small business seminar, these are just some of the ways we communicate with you. You can even follow me on Twitter at @FTBAdvocate. However, communication isn't just from us to you. It's important (and very helpful) that you also communicate with us. This is one of the reasons why I attend several large events each year. These give me the opportunity to meet with you and hear firsthand any issues you've encountered when dealing with the Franchise Tax Board.
A good example of this is the recent California Society of Enrolled Agents (CSEA) Super Seminar, where I was able to meet with many of you. From our conversations, I learned what is working for you with our new Power of Attorney (POA)/Tax Information Authorization (TIA) processes and where we can improve. We also know better now where to focus our education and outreach efforts.
I understand that not everyone is able to attend an event where I am speaking. For this reason, we have dedicated email inboxes for specific issues. For specific taxpayer account issues, you can reach our Executive and Advocate Services online. For non-specific Taxpayers' Rights issues, you can reach me and my staff at FTB Advocate@ftb.ca.gov.
For comments about MyFTB, you can reach us at myftbfeedback@ftb.ca.gov. Our MyFTB staff regularly monitor this inbox and welcome hearing from you.
For issues that affect multiple taxpayers, you may want to use our Systemic Issues Management System.
Finally, we also receive contacts from our valued trade media partners and the professional organizations you belong to.
However you decide to get in touch with us, your input is valuable! We do our best to take your concerns into consideration whenever possible and if practical.  Please keep in touch with us, and as always, if I'm out at an event and you are there please take a moment to say hello.