Ask the Advocate April 2018 Tax News
Last minute tips for the season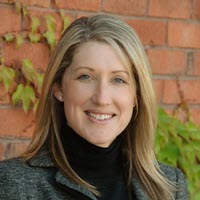 Susan Maples, CPA
Taxpayers' Rights Advocate
Follow me on Twitter
@FTBAdvocate
As I'm writing this, the initial filing deadline of April 17 is only weeks away. I'm always surprised at how quickly the time passes each year from January to now and I appreciate the time and effort you put in to get so much done in such a short period. Tax season is a busy time for many of us at FTB too. We add staff and extend working hours to get the returns you file processed quickly and accurately, and to get your clients' refunds out to them as soon as possible.
Traditionally, our April issue of Tax News has a bit less content and this year is no exception. We know you are very busy right now and we don't publish the normal complement of articles since you may not have time to go through everything right now. The one exception would be our MyFTB Corner, where every month (even April!) we try to get relevant timely information out to you about MyFTB that you need in order to best utilize our online portal.
One thing worth mentioning again is our know our wait times feature accessed from our homepage. I know that we have discussed this several times in previous issues of Tax News, but frequently when I am out speaking to groups, I find that many tax professionals are not aware of this useful tool. This page provides estimated time frames for processing returns/refunds, payments, and contact wait times for various channels. Knowing whether it's better to contact us via the Practitioner Hotline, Secure Chat, or General Chat may help you make the best use of the limited time you have available.
In closing, I hope the remaining weeks of tax season go smoothly for you and that after the last return is filed on April 17 you are able to take a few well-deserved days away from the office.