State Controller Betty T. Yee available for interviews on Monday, (Tax Day) April 15
For Immediate Release
Media Contacts Only
Phone

916-845-4800

Email
04/12/2019
FTB Chair to discuss April 15 tax day, ways to file fast, CalEITC, MyFTB, and more
Sacramento – State Controller and Franchise Tax Board (FTB) Chair Betty T. Yee will be available for interviews about this season's state tax trends from 5:00 am to 8:30 am on Monday, April 15, at the Franchise Tax Board in Sacramento.
Visuals will include FTB employees working in the tax return processing area with
machinery used to open returns and high-speed document scanners.
Key topics:
What to do if you cannot file by Tax Day
What to do if you cannot pay your taxes
Where to find free e-file options
How to get a fast refund and track your refund
How to claim the expanded, cash-back California Earned Income Tax Credit (CalEITC)
Ways to avoid becoming a victim of tax fraud
How to sign up for MyFTB
DATE: Monday, April 15

TIME: The Controller will be available for interviews from 5:00 am to 8:30 am.

Chair of Board of Equalization and Member of FTB Malia Cohen will be available for interviews from 8:30 am to 10:00 am.
FTB Public Affairs staff will be available for interviews from 4:00 am to 10:00 am.

LOCATION: Tax return receiving area, Franchise Tax Board, 9646 Butterfield Way, Sacramento. Media are encouraged to arrive at the back of the building, near the receiving area. Please see map below for details.

DIRECTIONS:
Directions from downtown Sacramento:
Take Hwy 50 east toward South Lake Tahoe
Take Bradshaw Road exit and turn left at light
Turn left on Folsom Boulevard
Turn left on Butterfield Way
Follow the roundabout toward the left
Turn right into the parking lot at Gate 3
Stay along the perimeter of the parking lot and drive past the loading dock
After you pass the loading dock, look for the next building and look for propped-open doors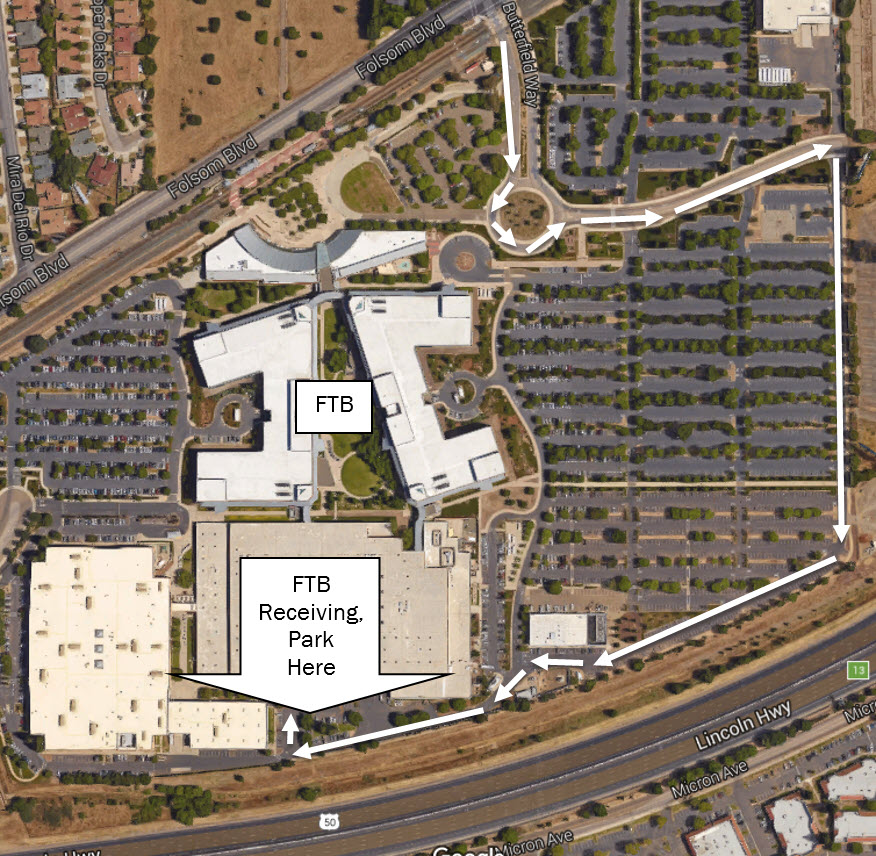 FTB administers two of California's major tax programs: Personal Income Tax and the Corporation Tax. FTB also administers other non tax programs and delinquent debt collection functions, including delinquent vehicle registration debt collections on behalf of the Department of Motor Vehicles, and court–ordered debt. Annually, FTB's tax programs collect more than 70 percent of the state's general fund. For more information on other taxes and fees in California, visit: taxes.ca.gov.